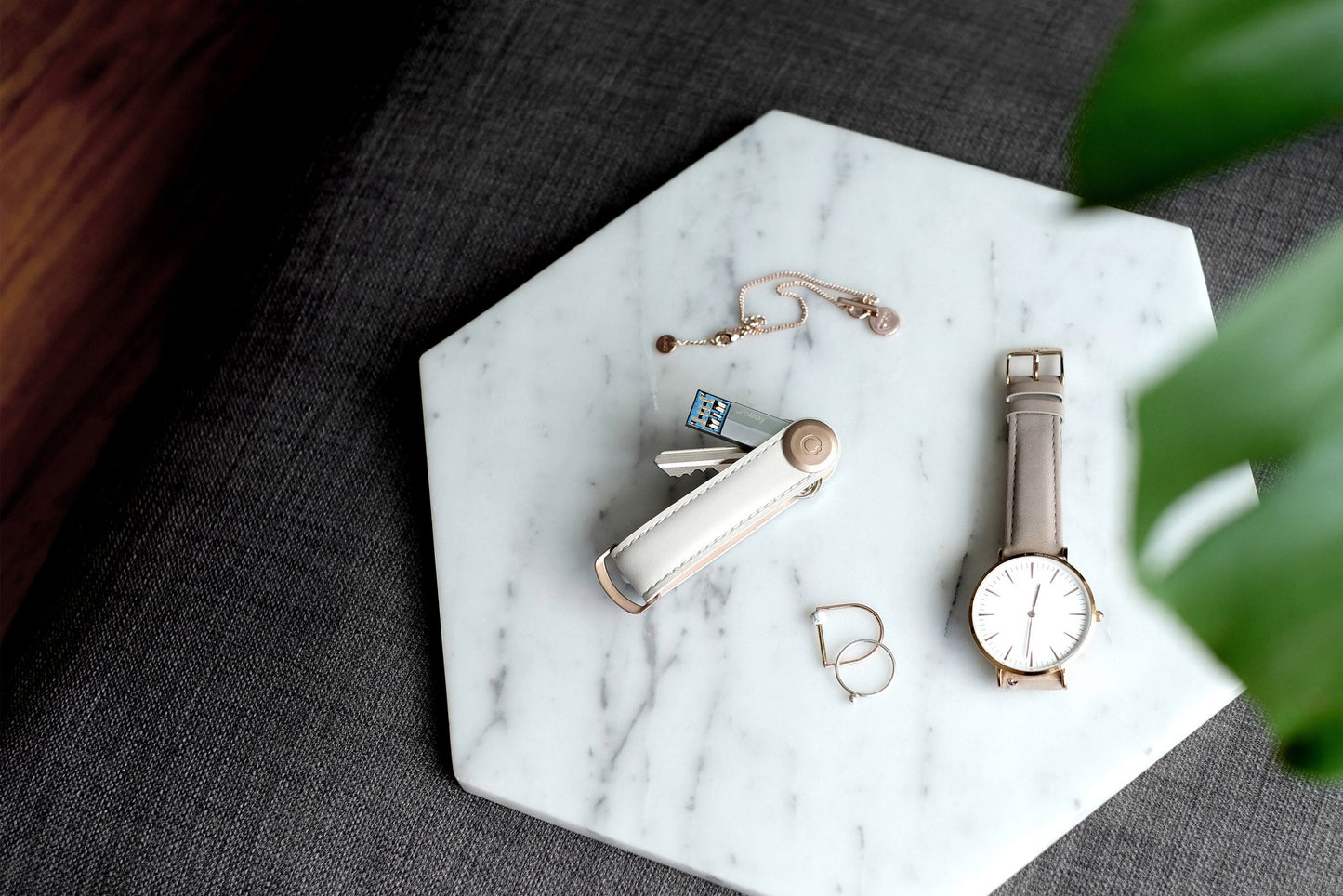 I'm sure you've heard this story before, you know, the one about two guys coming up with an awesome (and practical) idea to revolutionise key-carrying? If not, well then this is slightly awkward… Instead of repeating that story again, we'd like to change things up a bit and share with you a snippet of how Orbitkey has evolved and embraced change.
If you're familiar with our product range, you'll notice that our colour palette tends to be on the darker end of the tonal scale. Admittedly, when Orbitkey was first introduced to the market on Kickstarter in 2013, the finalised colours were based on what these two guys liked, and what they considered others would like - yep, that's right… the hot pink and bright green Orbitkeys were 100% their idea!
Since then, three years have passed and Orbitkey has evolved into a close-knit team with more ladies and gents (and a puppy!), but our mission stays the same—to help you organise your essentials with beautifully designed products. We always value the feedback we receive from our Orbitkey community,  giving attention to the areas we could do better in; no matter how big or small they are.
With the introduction of the Rose Gold Collection, we want to make Orbitkey more relevant to a wider audience and enhance the lives of more people. The new collection is inspired by the softer shades of nature, resulting in three carefully curated leather colours – Stone, Blush and Sage.
---
The Stone colour is inspired by the colour of the sparkling sand, representing the harmony and warmth of the earth.
The Blush colour is inspired by the first bloom and its gentle petals. It evokes the sense of hope and confidence.
The Sage colour embodies the feeling of being close to nature. The colour is a pure representation of wisdom and balance.
---
The new leather colours are complemented with the all-new rose gold hardware to complete the look.
Taking cues from precious metals, the colour accent of the hardware is carefully curated and designed to balance the soft colours of the new leather band–resulting in something luxurious and sophisticated.