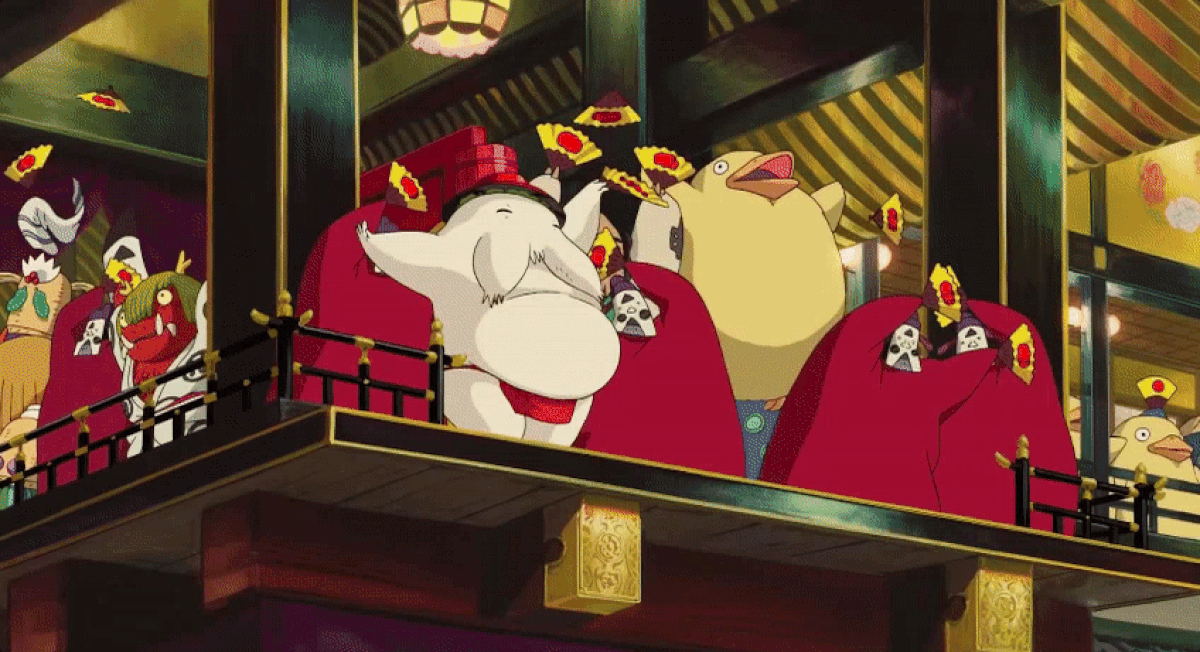 Movies have the ability to transport us across time, to distant worlds and into the lives of characters – both real and imagined. They allow us to see the world from different angles and reimagine what might be. That is why this week, our team has put together a list of movie (and show) recommendations to help keep you inspired and engaged through these trying times.


The Last Waltz 



"Martin Scorsese's 1978 music documentary of the legendary final concert from The Band. Cutting their teeth as Bob Dylan's backing band in the 60's, The Band went on to become one of the greatest rock groups ever. The Last Waltz follows their final show and includes guest appearances from friends such as Dylan, Joni Mitchell, Van Morrison, Eric Clapton and Neil Young. Pour yourself a big glass of red and play it loud." 
– Mitch (Business Development Manager)
Gilmore Girls


"A colourful and witty TV series that really draws you in. You become so invested in the story and characters – you root for them and feel their highs and lows. Plenty of seasons and so addicting to watch." 
– Emily (Graphic Designer and Content Coordinator)
Midnight Diner: Tokyo Stories



"Good series to watch after work. Following the daily life of working class people in Japan after work. A drama series combined with good insight into Japanese food. Very heart-warming and makes you feel content after watching the series."
– Hans (Brand & Communication Design Manager) 
Toy Story 4 


"I was a little sceptical at first because the third movie was so good (especially the part where they were all holding hands in the furnace) and I didn't think they could top that. But I was wrong! Pixar films, am I right? I love how they expanded the character's storyline in the fourth one, Bo's comeback and how badass she was, and that there was a happy ending. Quick question though – is it just me or did anyone else notice that Bo was missing in the third movie? I certainly didn't!" 
– Vivienne (Press & Community Manager)
Your Name


"A beautifully animated film that tells a moving story of life, love and connection." 
– Emily (Graphic Designer and Content Coordinator)
Star Wars


"Can watch them as popcorn flicks, or get really deep into them and dissect one of the best versions of "The Hero's Journey" told in movie history." 
– Anthony (Customer Service Manager and Office Admin)
The Platform 



"Not my favourite movie ever, but I recently watched this Spanish Sci-fi/Thriller where prisoners are housed in a tower format and fed food (leftovers) from the platform above. Prisoners at higher platforms feast and those at lower platforms starve. You can get really deep and analogise this to modern society or you can just enjoy it for the drama and thrill of it."
– Rex (Co-Founder and Managing Director)
From Up On Poppy Hill


"Beautiful movie from Ghibli studio on daily life of Japanese in 1963, very heart-warming and peaceful. I found this movie helps a lot with seeing the light at the end of the tunnel of this pandemic."
– Hans (Brand & Communication Design Manager) 
Best in Show


"Hilarious, short mockumentary about 5 adorable dogs and their eccentric owners as they prepare for a prestigious dog show. Amazing improv comedy and some of the cutest doggos!" 
– Anita (Regional Sales Manager)
Spirited Away (and Studio Ghibli films in general!)


"Some of my best-loved films are from Studio Ghibli, specifically the ones directed by Hayao Miyazaki. Howl's Moving Castle (2004), Porco Rosso (1992) & Ponyo (2008) are a few of my favourites. In 2018 I went to Japan for my Dad's 60th birthday and we went to the Studio Ghibli Museum, it was pretty magical!


The first Studio Ghibli film I ever watched was Spirited Away (2001) in highschool and I remember it was so full of emotion it made me cry. It's like the Japanese version of Pixar – watching these animated films evoke so much emotion they can bring you to tears, make your heart swell with joy, or after watching them, make you want to call your Mum and tell her you love her. They also have a brilliant attitude towards food which I love!


You would love these films if you appreciate art and a delicious storyline. Your eyeballs will want to lap up the scenery in every film, lush greenery and clear blue water, sizzling bacon in a pan and steaming cups of tea. The scores in each film are bursting with vibrant life that compliment the animation so incredibly well! Spotify has a
playlist by yaoxehuang called Ghibli Cafe
, which is great to listen to while you're working from home. I'd recommend settling in on a rainy afternoon to watch Spirited Away or Howl's Moving Castle with a big fluffy rug, order some Gami fried chicken and give the movie your undivided attention – pop your phone away, I promise it will be worth it."
– Renee (Account Manager)
That's it from us this week fam! We hoped you enjoyed getting our take on some movie gems that you can explore from the comfort of your own home! 
Stay safe. Stay inspired. Peace! 
 If you would like to see more, stay up to date by subscribing to our newsletter below.