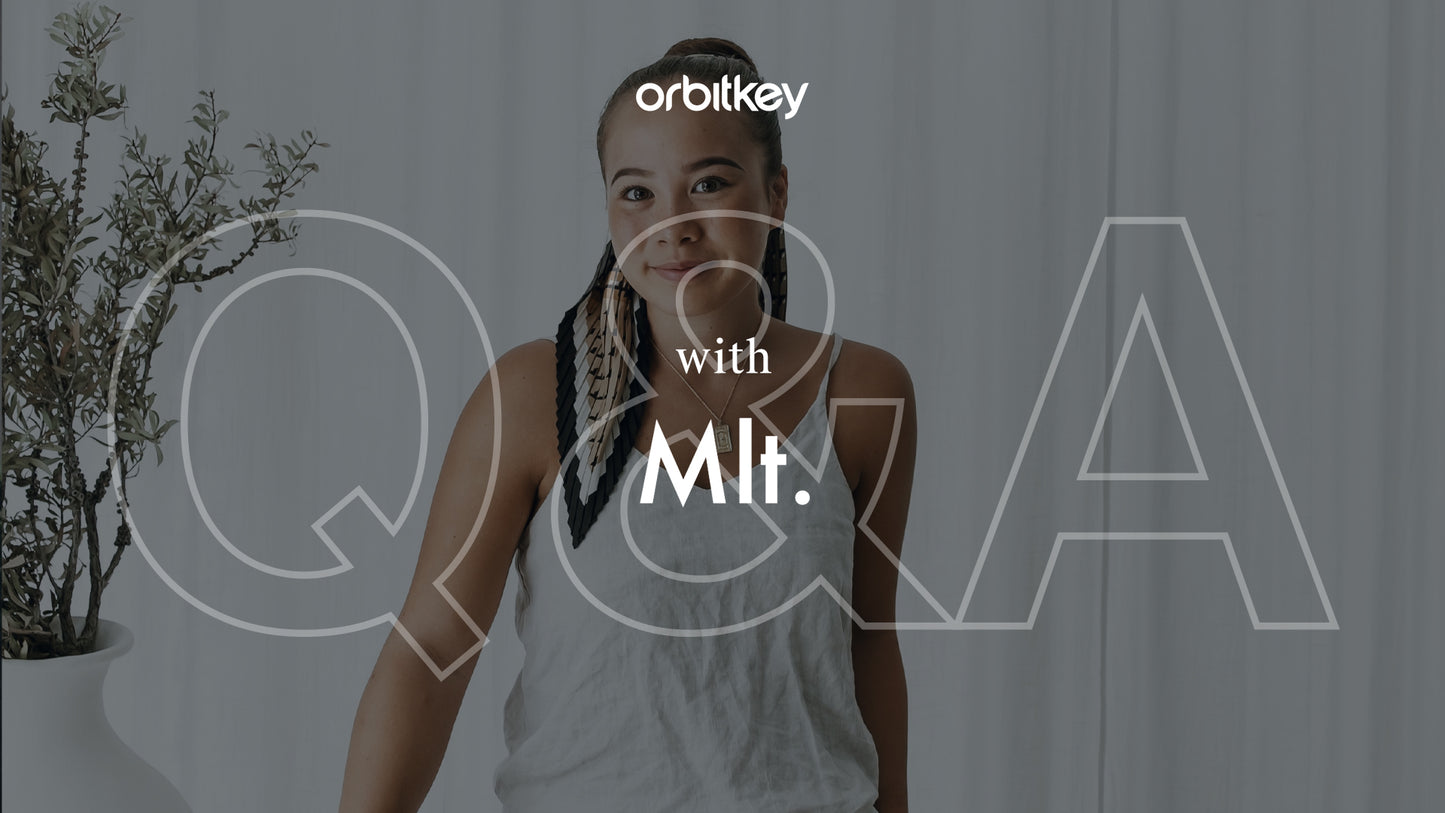 Wondering how to achieve the perfect flat lay with things you have lying around at home? Or how to style or compose your photo? Michaela shares with us her photography tips and tricks, how to pick your props, what inspires her creativity, and more!

For this Q&A session, we've invited Michaela Taylor aka @michaelaltaylor to answer all your questions about styling and flat lay photography at home. Michaela is a freelance Digital Creator/Photographer based in Sydney, Australia. She has a sharp eye for clean lines and sophisticated minimal styling, which she uses to help brands and businesses establish a distinguishable brand identity to achieve commercial success – and she's here to share her tips!

1. What to use when you don't have any flat, clean surface available?


Get creative! Textured floors, tiles, concrete outside make for fantastic flat lay backgrounds. Your bed is another surface that would be ideal, especially if you have sheets in a clean, neutral colourway.
2. Do you have any guides or rules when styling and composing a flat lay?


Shoot near a source of natural light

Compose your flat lay around a central piece or tonal palette

Remember to leave room for negative space to avoid the shot looking too crowded

Decide on the flat lay style you want to achieve (eg. grid, straight line, rule of thirds)

Pay attention to your composition – I like to use the S-Curve as a guide, to draw the viewer's attention to a particular element or product featured in the image

Style with layers to create a sense of depth and texture – eg. dishtowels, plates, glass, magazines

Use symmetry to create a sense of balance when composing your flatlay, the placement of items in relation to each other is important

3. Any tips on creating a balanced yet dynamic flat lay?


Think outside the box. Place items out of context or pair them with obscure props to really make people look twice!

4. What are some common household items you often use in your flat lays?


Linen clothing, throws, glass drinking cups, magazines, glasses, dried native Australian flora from your backyard. You don't need to go out and buy a whole bunch of expensive props to get started – you can start from your bedroom with things you already own.


5. How do you pick props to go together?


I like to sort my props by colour, texture and context. For example, if I'm shooting a purse, I'll gather a pair of sunnies, a couple of rings, my favourite magazine (usually Cereal or Kinfolk) within the same tonal palette. If you're shooting and styling around a specific brand, avoid props that will overpower, compete with or draw attention away from the main product.
6. How do you go about experimenting with your photography?


I used to shy away from shadows, dark tones and harsh lighting. Now I love it! You don't get better by staying inside your comfort zone. Don't be afraid to experiment with a concept. 
Invest slowly with props and backdrops to experiment with. Props, plinths and textured backdrops can go a long way in bringing your photography from average to stand-out. 
Do what scares you. You may be hesitant to shoot with models or to use studio lighting or create something crazy in photoshop – but some of my favourite images are the ones that pushed me out of my comfort zone.


7. Any tips for getting out of a creative slump?


Go outside, walk away from it and take a break… just make sure you return. 
When I have client shoots booked in back to back, it's very easy to get burned out. I like to be outside in nature and disconnect from technology when I feel overwhelmed with work. 
I took a mini hiatus from photography a couple of years back because I just got to the point where I wasn't enjoying taking photos or styling anymore. I would overthink the imagery, and be very critical of my work. It was this break and the inspiration I found during that time that motivated me to pick it back up again.
8. How do you adapt your style to create content for a variety of brands?


Work with clients that you genuinely align with. The adaptation should come naturally once you establish the brand's image and identity. I'm very selective about the brands I work with to ensure that the content I'm creating is something that I love.
Once you have established a niche market, clients will approach you for your creative direction and the authentic styling you provide. It's important to find a balance between aligning with your client's brand identity while still maintaining the integrity of your personal brand and ethos.


9. You seem inspired by Architecture. Who's your favourite Architect or building? Why?


You're correct! I am very inspired by the clean lines and structures found in architecture. I'm currently loving Studio Brent Lee, in particular their Kangaroo Valley House. I'm drawn to the raw materials such as stone, wood and lime plaster recurrent throughout the residence, as well as the high ceilings, an abundance of natural light and arched doorways. 
It is my ultimate dream home, and I'm constantly in awe of and inspired by their work. 
10. What are some of your favourite accounts to follow on Instagram for inspiration?


Some of my favourite creatives on Instagram are @jasminedowling, @henrycousins, @sundayhours, and @helenkoker. 
We hope you enjoyed this week's Q&A with Michaela. You can follow her on Instagram @michaelaltaylor and see more of her wonderful work over at www.michaelaltaylor.com.
Our Q&A session is a fortnightly initiative, where we collaborate with some of our favourite creatives to share engaging content that we hope will inspire you. 
Follow us on Instagram @orbitkey to stay up to date with new announcements and to submit your questions for our next Q&A.