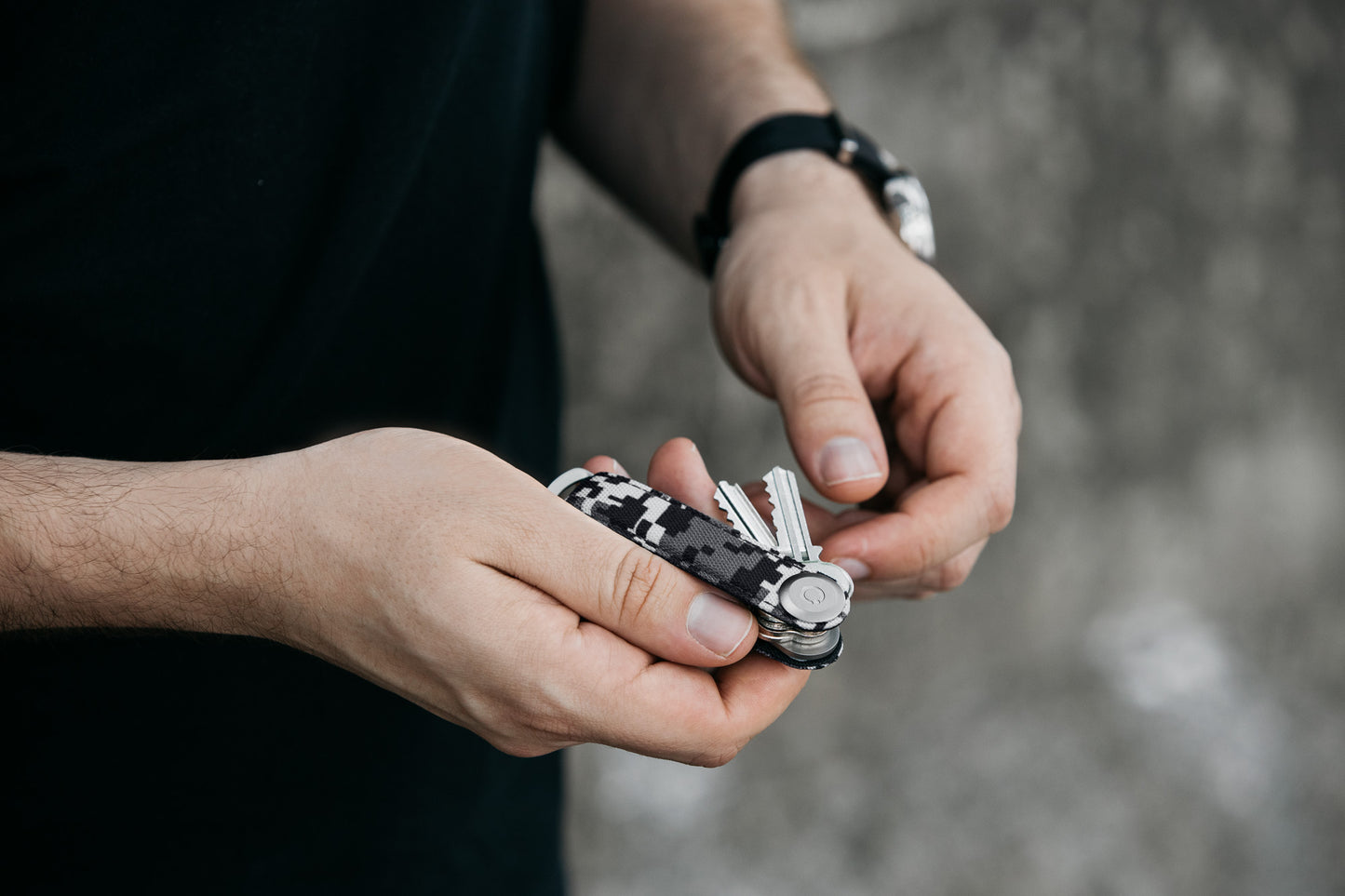 Everyday carry is about the art or refining what you carry with you daily - with emphasis on minimalism and high-quality items for efficiency. In this exclusive release, we explore a combination of materials and styles never seen before at Orbitkey.
The Orbitkey x EverydayCarry.com Key Organiser is a limited release collaboration designed with EDC culture in mind - blending an essential piece of daily carry with the expertise of a worldwide online community born in 2009.  
Crafted with a mixture of Ballistic and Cordura Nylon - the collaboration aims to merge the long-lasting durability of Nylon with Orbitkey's award-winning locking mechanism. A daily essential built for an urban environment.
Camouflage for the Digital Age
Featuring an exclusive, one-of-a-kind digital-camouflage design inspired by everyday carry culture's tactical roots with an emphasis on urban preparedness.  No two patterns are the same.
The Materials
For the first time, we explore a combination of Nylon materials for the band.  A fusion of a 1050D Ballistic nylon and 500D Cordura nylon creates a strengthened Key Organiser which is durable and abrasion resistant.
Ballistic Nylon is a sturdy fabric used for demanding situations. Woven in a 2x2 basketweave formation, the high tenacity Nylon is known for its strength and abrasion resistance. As one of the most robust and durable fabrics for its denier weight level, it brings excellent structure and protection from daily wear to the band's exterior.
500D Cordura Nylon
Cordura Nylon is built to last.  A woven fabric ideal for bags, backpacks, clothing, luggage, and accessories. The weave creates a rugged and strong material which remains water repellent while remaining smooth to touch. The lighter weight and increased flexibility of 500D Cordura Nylon on the interior of the band keeps the organiser comfortable to use and easy to carry.