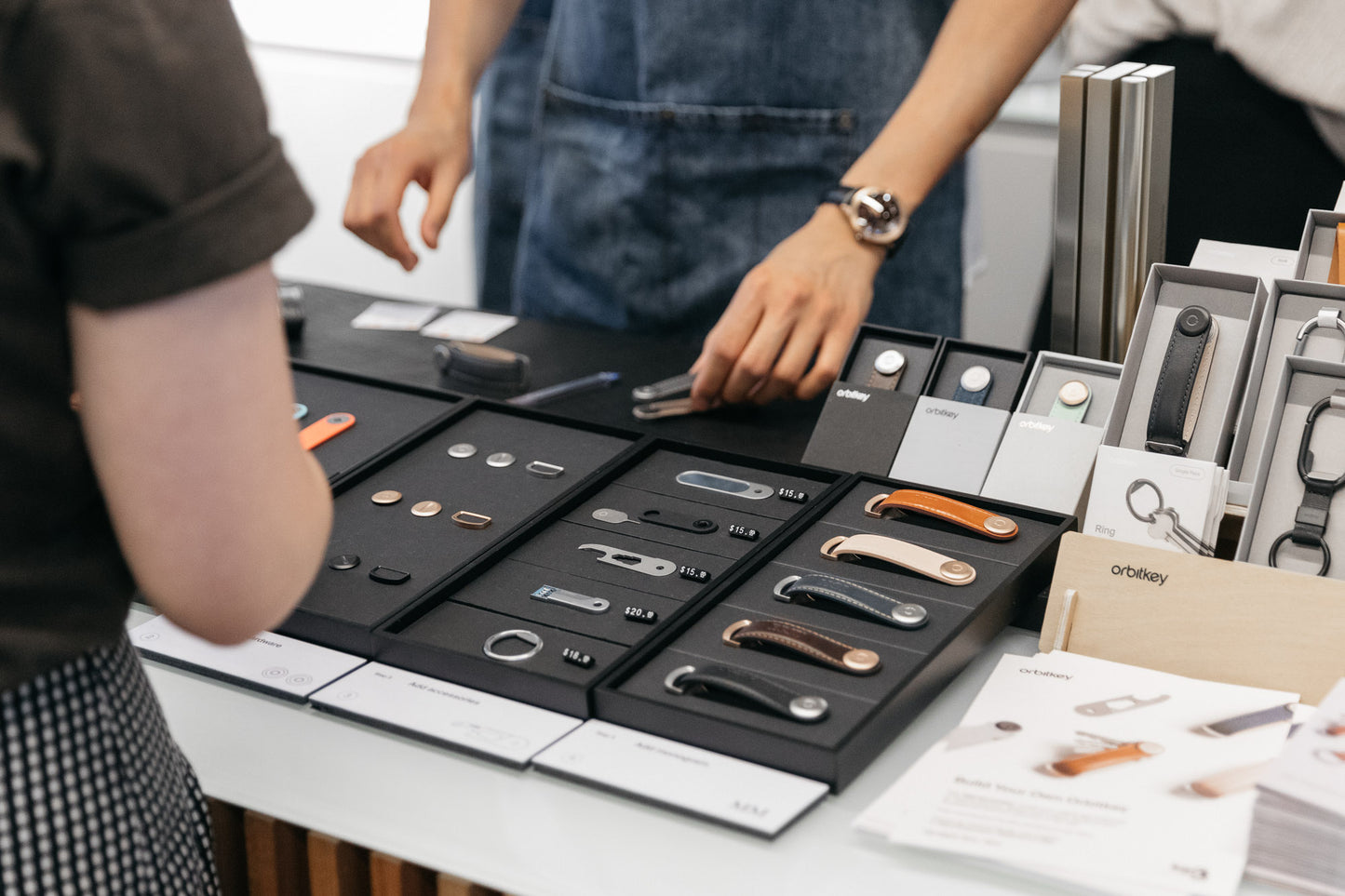 Late last year, Orbitkey received an exciting opportunity to host an exclusive event at Top3 Emporium - Melbourne CBD.
In preparation for the merry season, we held a "Build your own Orbitkey" event which provided the right tools, accessories, and options for building a one-of-a-kind Orbitkey for that special someone. We were thrilled to see so many people sharing their interest in Orbitkey and helping their loved ones take the first steps in clever organisation.
Below are a collection of images captured from the day.