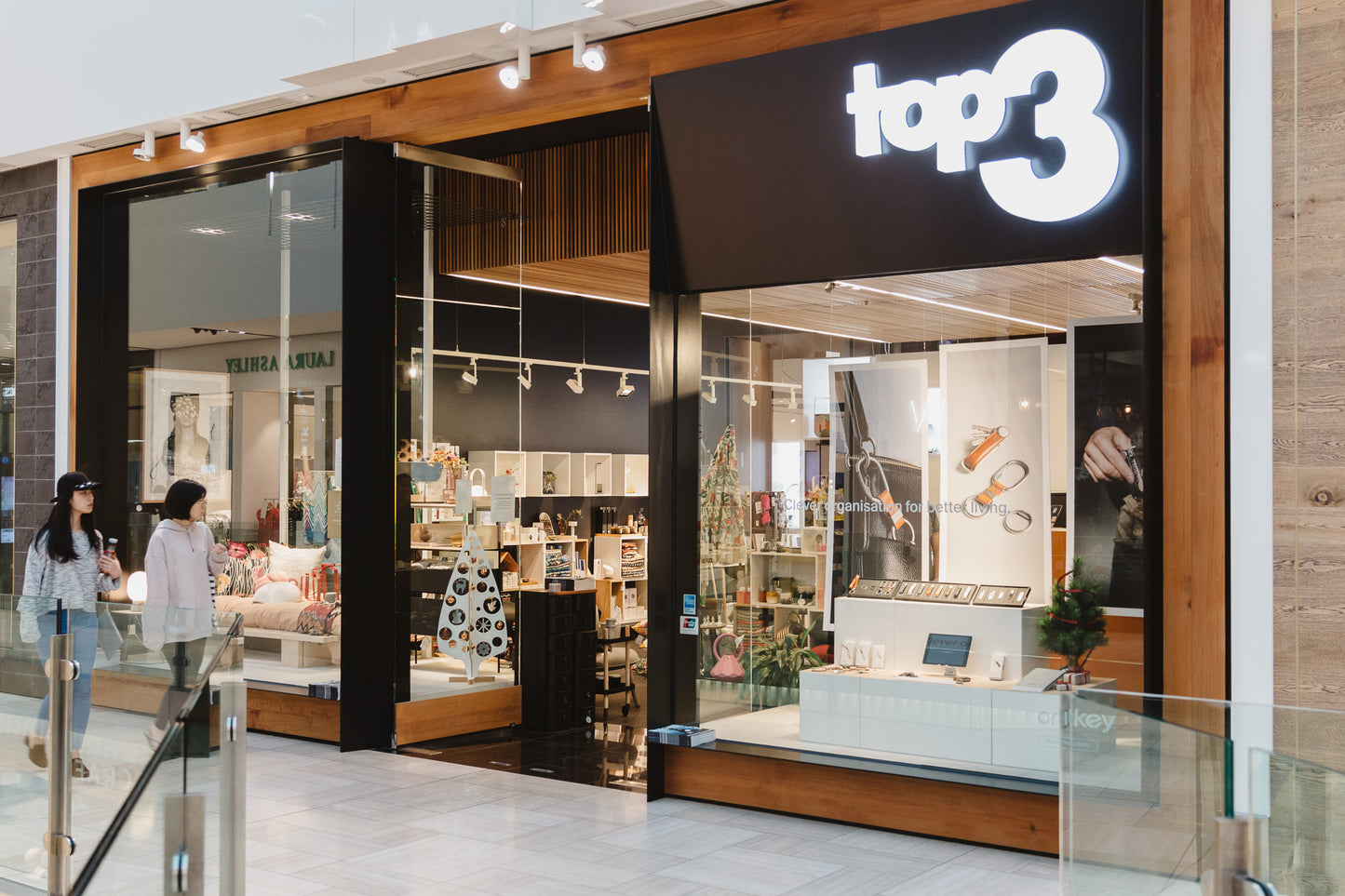 Top3 By Design offers a curated selection of design products from Australia and worldwide. Stocking up to three products per category, Top3 aims to showcase the best functional products and design pieces in the world by merit of design, authenticity, and innovation.
As one of our first stockists since launch in 2013, we were honoured to receive an invitation to create an exclusive window display for the Emporium Melbourne store. We accepted the opportunity with great enthusiasm to learn and build a unique and balanced display to best complement Top3, and our brands harmoniously.
It is a true honour to work alongside Top3 and we are thankful for the opportunity to learn.
December 14 Event – Emporium Melbourne store.
To celebrate this momentous occasion, we are hosting an exclusive event in preparation for the merry season. You'll be given the tools to assemble and build your very own Orbitkey, just the way you like. A customised treat for yourself or a one of a kind gift for that special someone in your life.
We'll be here to help personalise your Orbitkey further with a monogram featuring up to 3 initials. We offer complimentary gift-wrapping too.
Hope to see you there!