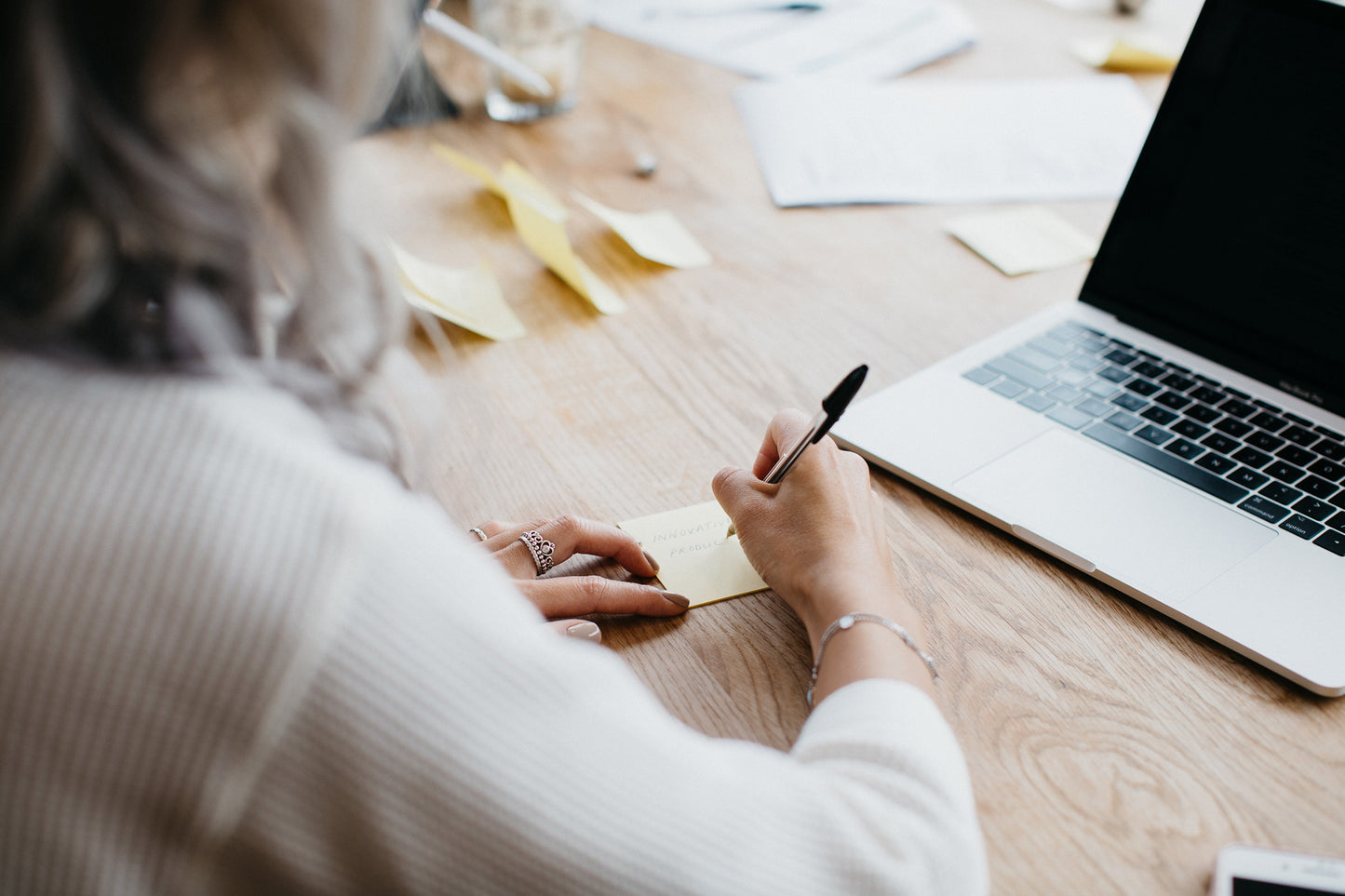 All of us work hard to prioritise our schedules and daily lifestyle rather than actively living our lives in the present. It's not an easy task to take care of ourselves when everything else takes a higher priority.
Introducing a few healthy habits into our daily routines can result in more energy and a stronger motivation to get through a busy week.  It can help you keep on track, create mental space, make it easier to get into the flow and be efficient at what you do best.
How often do you feel tired or sleepy at work?  Have you been late recently? Or are you stressing out due to approaching deadlines? Maybe you're stuck at even knowing where to start.  If you can relate, you might be on the road to being overwhelmed and unfocused - if left alone, you might burn out.
We took a weekend to drive down to a picturesque house by the beach in Rye, Victoria.  We discussed what drives us, keeps us grounded, and the activities we do to stay on track.
A few words of wisdom from the Orbitkey team:
Do work you love.
Ash - Sales Manager 


"If you hate your job, you're going to dread putting time into working and feel unmotivated in the other areas of your life.  We spend most of our time at work, so we should do work that inspires us, and move towards a greater goal. With a clearer mission, you can focus and make room for the more important things."
Prioritising and saying no.
Vivienne - Customer Relations & PR 


"It can be hard to say no to friends and colleagues when you genuinely want to help out. I always have things to do, and sometimes my load grows unexpectedly.  We need to start saying no and prioritise what we need to place our attention on. Sometimes it's good to break our schedule and help out where we can, but not all the time."
Juggling projects, timelines, and interests.
Richard - Senior Industrial Designer 


"As a designer, I always want to create new things.  Creating is an investment of time and mental space, and occasionally it can interfere with my schedule (most creatives can relate).  Having set a better timeline, and scheduling things weeks in advance so they don't overlap is key to keeping balance. We set project timelines at work, why not implement it in our own lives? A common problem a designer has is taking on too much."
Learning how to disconnect.
Hans - Marketing Manager 


"It's hard to focus if are too connected, which is tricky if you work in social media or marketing.  It's important to remember to take care of yourself - take a short break, go for a walk, turn off your notifications if you can. Silence the noise around you, when I'm in the flow, nothing can break my concentration."
Eat well, exercise, practice.
Sally - Sales Manager


"I'm in the gym by 6 am.  It's a struggle on the colder days, but it gives me the energy to take on my day.  If you want to get good at something, keep at it, and don't stop. It'll reflect well on your mood, body, and achievements at work."
Communication is key.
Loke Fong – Design Engineer


"If there is a problem at work or a misunderstanding, don't be afraid to voice your concern.  It's better to solve our problems together and be on the same level rather than waiting for something to happen. Communication is key."

More tips from the team
1. Cut your to do list in half.
Why not focus on the most important tasks?  By committing to 3-5 tasks per day, you can create the time to actually completing them while giving enough time to focus and create some quality work.  Start with the hardest first, and reward yourself towards the end of the day with the easiest. If that doesn't work - switch it up. You want to get home on time, you know?
2. Take more breaks and keep hydrated.
A more restful sleep can definitely help with drowsy afternoons.  Listen to your body and understand what it's telling you. You might be heavily dehydrated, or overly caffeinated. Maybe your body needs some circulation to keep your temperature up - do whatever you can to make your day great, and don't feel weird about it, most of us are not perfect ourselves.
3. Mindfulness.
We may not be physically stressed, but instead we are emotionally, and mentally tired.  If things are crazy in your personal life, don't be afraid to speak to someone about it - they might have some advice to help you through, or a way to help the situation.  Our own problems and ego can get in the way of doing our best.
Healthy habits are important. We need to constantly be mindful of our actions and feelings.  If we're starting to feel tired, unhappy, stressed, or overwhelmed, it may be because we're starting to neglect something we used to do.  Take it slow, and remember to listen to yourself, and ask for help when you can.
We have only touched the surface - but there's more to come.