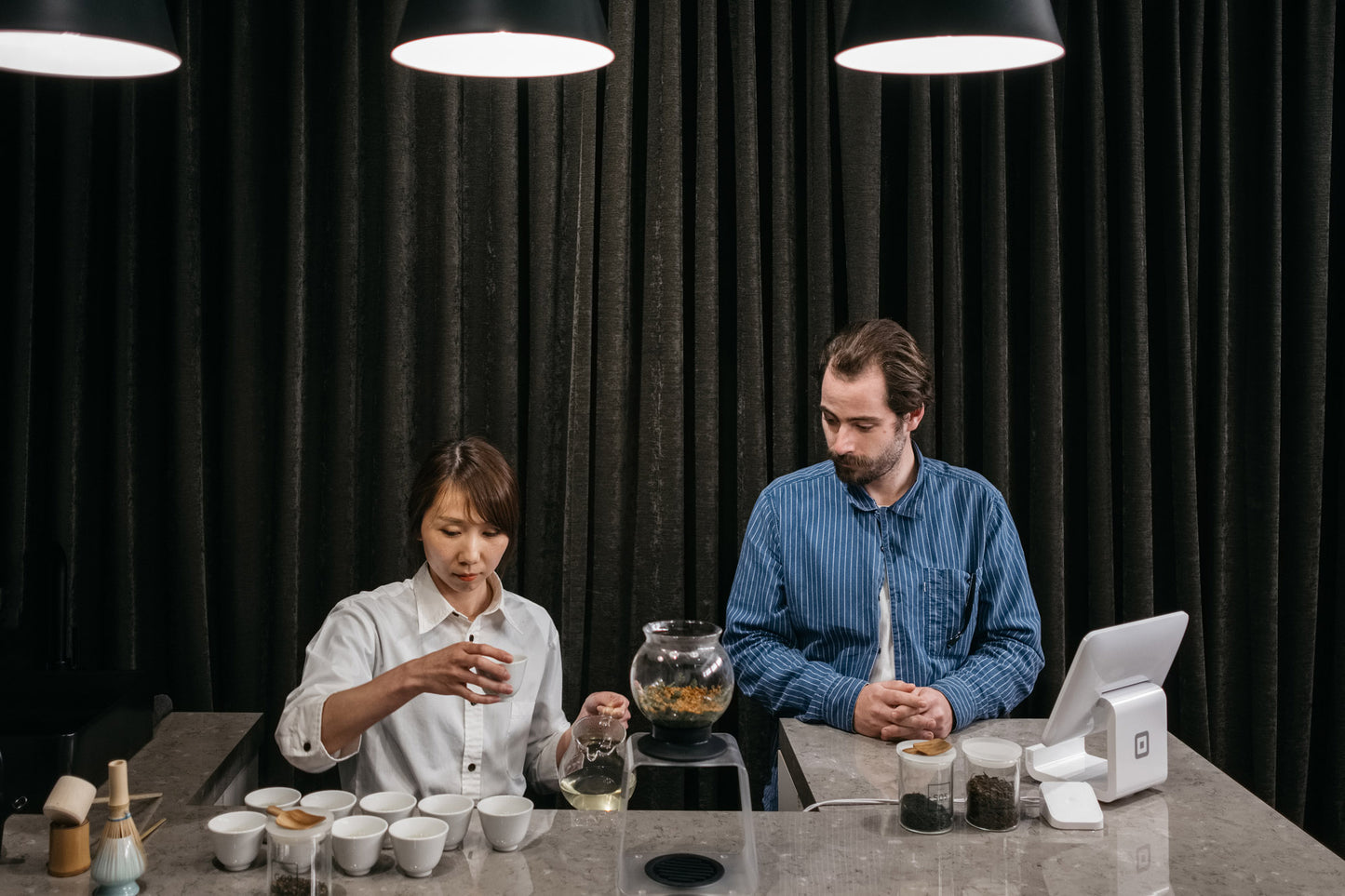 "Tea time is a chance to slow down, pull back and appreciate our surroundings." - Letitia Baldrige 
As mentioned previously, we love our tea. Once a month, the team seeks out a place of interest to explore together. Harvest Index is a place to sit down, relax, and witness the workings of a true tea master.
Inspired by the Japanese concept of 'Yutarri' meaning: to feel relaxed.

 
Harvest Index graciously welcomes you into an environment where you can experience the true wonders of tea. Surrounded by velvet drapes and white walls, the minimalist setting carefully subdues our senses from the outside world while a gentle medley of calming tunes creates an ambience to soothe even the busiest of minds.
There are six flavours of organic tea sourced from Kyoto: Matcha, Sencha, Genmaicha, Hojicha, Wakocha, Mizudashicha.

 
Rie Ohnuki, the in-house tea ceremony expert, demonstrates various methods of brewing six flavours of organic teas sourced from a 350-year old tea plantation from Kyoto's Uji region. Each tea is categorised by grade and based on its strength. Brewed at various temperatures (from cool to hot), the temperature is a determining factor as to how the tea will taste. We want to thank the owners Benjamin Wright and Lachlan Sinclair for taking us on an unforgettable journey.
The specialty tea studio is located in Collingwood, Victoria. You'll find a wall of tea boxes and a table filled with all the tea accessories you need - allowing you to take what you learned and enjoy the simple pleasure of brewing your own tea in the comfort of your home.
Allow for 30+ minutes for a pleasant tasting experience.
cript>