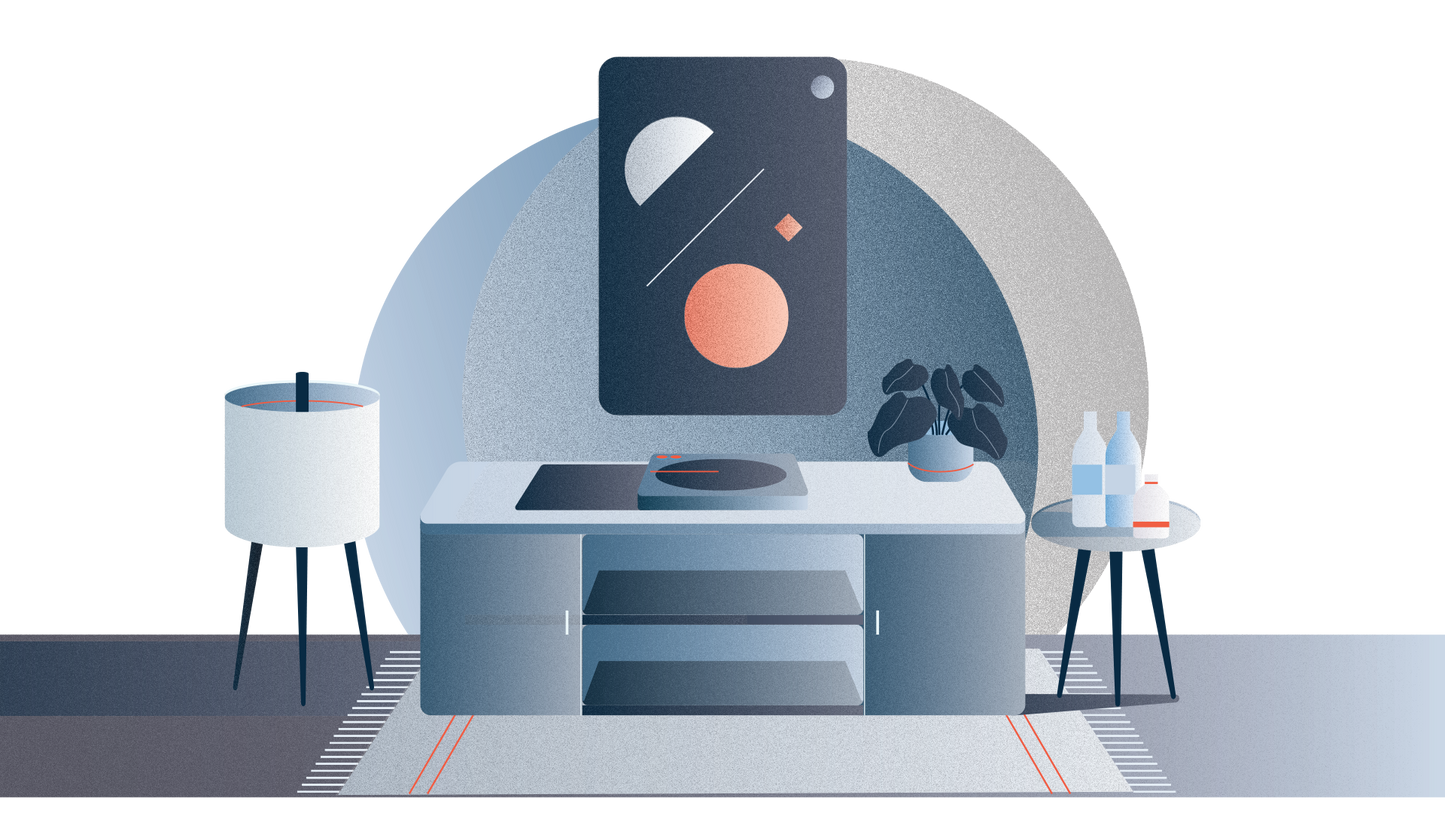 Whether you reside in a miniature studio apartment or a mansion, the need to organise and prioritise our internal space remains constant. Undoubtedly, how we approach this process will impact how we use and enjoy our space, and perform the actions of everyday life. This is true for any space within the home, but is particularly relevant for living spaces where we do everything from interacting and socialising, to working and relaxing. Ideally, a living room should reflect the aesthetic values of the people who use it. That is to say, you should, at a minimum, at least enjoy being in the space you create. So then, just how do you create a functional and considered living space to frame your life and make yourself feel at home?
Let's find out. And don't look so worried, you got this! Thankfully, you don't need to sacrifice your life savings to achieve a functional and well-organised living space. A human-centred approach to design can be achieved by following a few basic guidelines.
1. Equilibrium and room geometry


This is not as technical as it sounds – no Pythagorean equations or scientific calculators needed! Instead, just consider what the focal and centre points of your room might be. The focal point can be anything, from a large window to a fireplace to a piece of furniture or even a wall. It's basically just the space or feature of the room that first catches your eye when you enter it. If you have particularly high ceilings (lucky you) try running some framed posters or artwork up a wall to accentuate the height, drawing the eye upwards to create a focal point.
The centre point, on the other hand, acts as the anchor of your room composition (rather than the middle point) and will generally consist of a coffee table positioned opposite a sofa or couch. But of course, it doesn't have to be – I'm not the boss of you! If you do opt for a coffee table centre point, try sourcing a table with some character that will fit the room. Alternatively, you could download a free copy of SketchUp, design something new and DIY yourself a work of art!

The idea of geometry can also be relevant to how you setup a workspace, position a table or align a bookshelf. Room geometry can also be used to subdivide different spaces within a room, or allow for the intersection of different spaces across a room.
2. Consider your lifestyle and spatial intent


The function of any living room should be to facilitate the lifestyles of the people who use it. So ask yourself – are you more likely to host a weekly book club or gin club meeting? The answer here is less important than the question. If you can determine how you want to spend time and engage people within the space, you'll be better positioned to accomplish your goals. Go gin club!!

3. Get creative with lighting


The availability of natural light within the home is a generally favoured and seldomly discouraged asset. However, high density urban living does not always provide for such luxuries. When this is the case, you'll need to use alternative light sources. Who doesn't love lamps?! Now then, where you position any light source will be just as critical as the design of the fixture, along with the type, colour and intensity of light it provides. 
Despite popular belief, lamps can basically be placed anywhere. In fact, setting up a light source on the ground can be a novel way of creating a focal point in a room. Don't believe me? Let's do a thought experiment – imagine you want to set up a light source on the ground with some personality, how could you do it? Try purchasing an oversized industrial light fitting (picture a large factory light globe with an Edison filament) and place it in a wooden crate, then place the crate on the ground, and flick the switch. Done! Who knew capsizing a wooden crate would reap such rewards?
4. Achieving balance through contrast


If we want to avoid eye fatigue, it might be a good idea to consider contrasting some of the design elements, materials and features of our living room (okay, your living room). What am I talking about? If you have hardwood floors (lucky you) and your coffee table is also made out of hardwood (lucky you again), then you might want to throw a rug under your coffee table to break things up a bit and create some contrast. Come on, we're not animals.
5. Plant life!


This is essential. Nope – sorry, no discussion. I would give you options if you had any, but alas, 
plants are mandatory. They break up the overly constructed 'built environment' and 
reintroduce some natural discord, providing a necessary splash of green. Plants are
amazing
. 
If you're still not convinced, check out our
Q&A Session with Plant Charmer 
And that's all the tips we have for you this week! Thanks so much for taking the time to look over our content peeps – we hope it was helpful! We love that you're engaging with us, and we would love to continue the conversation.
If you've followed all these steps (or even if you haven't – we won't judge!), why not enter this week's Organisation Challenge on living spaces Four entries will win a Key Organiser! But hurry – entries close at 12pm AEST on 11 April 2020. To enter, simply snap a photo or video of your living space (or part of it) and share it with us in the comments of this Facebook post or via Instagram stories and tag @orbitkey and #organisationchallenge. That's it!
 If you would like to see more, stay up to date by subscribing to our newsletter below.